About Blossom
2 Kings 20:5 "This is what the Lord, your God…says: I have heard your prayer and seen your tears; I will heal you."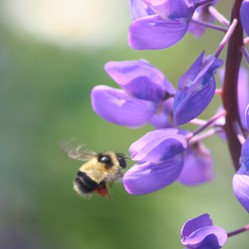 I am no stranger to the pain you feel today. I've walked the path of betrayal and will never forget the difficulty in finding a good counselor and useful information when I needed it most—hence my passion for the hurting soul.
Empathy, compassion, understanding, hope and healing are the words I want you to hear, to feel, to believe in.
This website has only one purpose in mind… you.
"About me," is only relevant if it is about you. You deserve a listening ear and hope-filled encouragement. Inner healing from the betrayal that currently devastates your life is possible.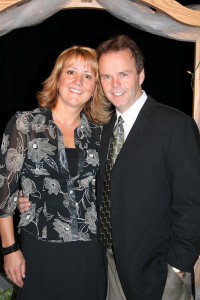 From experience I can attest to the wonderful gift of healing within my own life. I know with all my heart that God truly is good, even when life is not.
He loves you with a passion and feels your agony.
Not one tear slips down your cheek without His knowledge and care.
He desires to heal the sorrow others have created inside your soul.
He is the answer.
Why do I feel assured this is true? Read my story and you'll learn why. I pray it will inspire you to believe in a brighter tomorrow.
Wrong side of the tracks... Close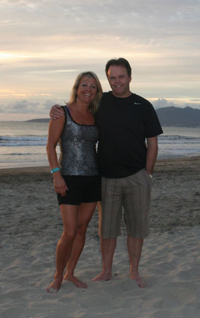 I was born on the wrong side of the tracks, had there been tracks. My growing years took place in the rural backcountry of small town Kelowna, in western Canada. I still live in that same community, a much bigger metropolis than in my childhood days.
We were one of the largest yet poorest families in our neighborhood. Most everyone grew fruit on the rolling hills around us, but my daddy worked in the local saw mill, barely making enough to feed his brood.
Eight kids born within a nine year time span, we were a close-knit bunch with family secrets. Dysfunction and abuse is the terminology used today, but thank God we grew up and moved on…
Well, at least I thought as much, until a later crisis in my life brought it all back, and healing demanded I open Pandora's box and deal with the suppressed damage.
I finished grade 12, began fulltime work and married at 20. Paying the bills was a priority and so I joined the millions of others that responsibly pay their taxes, raise their children and head out the door to a job they loath everyday.
It wasn't until my children (son and daughter) were grown that I went back to school and became a personal trainer. For the first time in my life I had a job outside the home that I actually enjoyed.
When an unforeseen illness hit and physically demanded I could not work, for the first time in my life I had the gift of time. In sheer boredom I decided to write one of the many novels that danced in my head. I was astonished at the depth, emotion and fulfillment I found in writing fiction. My imagination took flight. At 40-plus I found what I was destined to be when I grew up.
What does this have to do with betrayal?... Close
The intricate pieces of a puzzle fit together and eventually reveal a picture, a story. The process of writing a couple of books infused a love for the written word.
When God birthed the idea to write my story of betrayal and subsequent healing, it was no longer a foreign concept. Had I not already attempted such a feat, it would have been overwhelming.
Early in our marriage, a set of disheartening events happened. My husband became disillusioned, and wondered where the power of God was. A slow fade began in his life. God became a distant stranger.
He used his talent and energy to build a business. He grew rich, successful and cold toward God. My prayers intensified and I remember telling God He could do anything, take anything, to bring my husband back to the Lord. How little I understood the prayer I prayed.
We had all the toys… two homes (one on the beautiful Okanagan lake), boat, Sea-Doo, motorcycle, etc. and enough money to live comfortably the rest of our life—but we did not have unity in faith.
I believed with all my heart if I persevered in the faith, I would see David come back to God. I prayed for 25 years to find it culminated in a sorrow so deep, so destructive, so devastating …words cannot fully paint the picture.
The horror yet to come—unthinkable... Close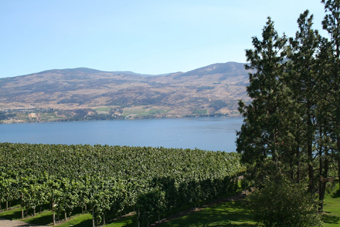 Pandora's box swung open, I could not press it closed. Childhood and adult betrayal collided with one resounding message—I was worth nothing.
At the height of my husband's career, with money, power, prestige, healthy children, and a loving wife—at a time when he should have been the most grateful, blessed beyond measure, his heart was darkened with the stain of evil. In this blinded place of pride and boredom he had an affair.
Looking back now, we can clearly see how at this point God removed His hand of blessing on David's life and the downward cycle began. Life unraveled…mine right along side his.
Oh the pain to find out that all my prayers did not protect me from the very thing I feared the most: adultery. I cannot begin to tell you the depth of emotion and heartbreak I felt at the point of disclosure. Not in my wildest imaginings had I anticipated this kind of crisis point being the catalyst that turned my husband's heart back to the Lord, nor the fact I would no longer care. While he begged for forgiveness and another chance… I begged God for death.
My crisis of faith... Close
Here I was, a long-time seasoned Christian who vacillated between suicidal and homicidal thoughts. On any given day, I felt capable of either scenario. So outside myself, a real crisis of faith ensued.
How was I to reconcile a God of protection, blessing, plans not to harm, a God who loved to hear the prayers of His people and answer them…only to find out this sovereign God's answer to me included adultery?
How was I to reconcile the fact God knew how I prayed before marriage, knew David would fall away from the faith, knew he would betray me in the worst way possible, and yet this same God let me marry him?
What kind of God gives a stone to his child, when the child prays for bread?
How could I trust a God like this?
What was the point of my prayers?
This and many other troubling questions assaulted my being. (Questions such as these will be explored in complete honesty and depth within my blog.)
God's Response... Close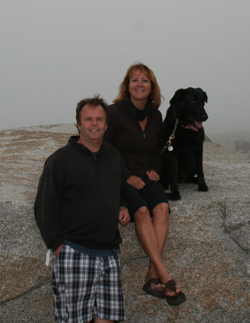 God's answer to my cry for help proved challenging—"forgive David and the other woman, and allow God to heal the broken places."
This was much easier said than done. Healing seemed as farfetched as believing in Santa Claus or the tooth fairy.
This colossal failure brought David to his knees. Repentance, remorse and a real heart change ensued. Though every fiber of my being wanted to leave my marriage, I found God prompting mercy, grace, and forgiveness instead. (Again, these are some of the tough concepts to be explored within the blog).
This became the hardest and longest road of obedience I have ever walked. I failed many times in both word and deed.
Forgiveness became a daily process, self-esteem issues loomed large, grief and sorrow flowed, while anger simmered and boiled as hot as the fires of hell.
There were many days I wondered if healing were even possible. I prayed incessantly, begging God to heal me, for I recognized I was on the cusp of becoming a hard woman—embittered, angry, and filled with self-pity.
Just in case you think this is the only betrayal I suffered, I encourage you to follow my weekly blog posts. Life began with childhood abuse, then a husband who turned from God, to adultery, to prayer partners who leaked details of David's affair to the world, to the final betrayal of a business partner who is largely responsible for our huge financial setback.
Yes, I understand betrayal. It is one of the reasons I truly care about your circumstances.
My prayer is that you will find the encouragement, hope, and compassion you need—a place to fight the daunting loneliness that crowds in at this time. For God truly cares to heal the broken hearted—you.